I have finally got around to compiling the list of predictions for 2012.
Of course the primary concern is the end of the Mayan Calendar in 2012 which many people believe could spell the end of the world.
Most of the psychics say that the world will not end in 2012, and will just continue as before. For the many theories surrounding the 2012 Mayan prophecy, your best bet is 2012 Reviews which reports on all the theories and predictions.
So let's kick the whole article off with the most successful psychic of 2011, Blair Robertson, who correctly predicted the Japanese earthquake and tsunami.
He also predicted the two devastating New Zealand earthquakes, the terrible plane crash that claimed the life of Polish president Lech Kaczynski, World Cup events, accurately predicting the Oscars, and more.
I predict that the Republicans will win the Presidential election.

A horrifying premonition: spandex will make a comeback near the end of 2012.

Volcanic activity in the Northwest will be big news and I feel there will be a very good chance of a large eruption.

There will be a bombing on a cruise ship this year.

I predict North Carolina will be slammed and heavily damaged by storms in April.

I predict Jennifer Aniston will marry.

Watch for major riots to occur in Miami and London in the spring.

I predict a train crash in Southern Europe within the next 120 days that will be caused by sabotage.

A member of royalty will die in a car crash within 6 months.

I predict a dam will burst, causing much damage, within the year.

I predict a major oil spill in the North Atlantic within the first five months.

Watch for an assassination attempt on an African leader in the next few weeks that will make headlines.

Watch for a tsunami in the spring that will threaten the island kingdom of Tonga.

News of a thwarted "terrorist" attack at the summer Olympics will have the world on edge.

I predict a baby for the Duke and Duchess of Cambridge this year.

Read more of Blair's predictions HERE
LaMont 'Monte' Hamilton is always prolific in his predictions.
"No other Psychic in the World has posted more than 500 future World Predictions since 2008 with more accuracy!!"
So what does he have to say:
Accident seen around US President Obama as he trips or falls in the early months of 2012.. .

Iranian revolution seen in 2012 where Spiritual leader Ayatollah Ali Khamenei, or President Mahmoud Ahmadinejad are removed from power.

China loses reputation as a world financial leader after clashes with protestors begin over economic reform and foreign investments start to fail.

Japan seen embroiled with another dispute with China where military action will be threatened against Japan or a partial Naval blockade will occur.

Threats or a rumor of a planned assassination attempt against President Nicolas Sarkozy in a foreign land will be reported.

The first part of 2012 during the months of January through March will see some panic in countries like the US, UK, Spain, France, Egypt, Russia, and china due to hostilities among its citizens for greater political and financial reforms. Most of these protests will pick up speed after August of 2012.

Exciting Discoveries of 2 new planets with possible life forms will be announced by NASA this year.

South Africa will continue to prosper after the discovery of a major new gold/diamond mine and China will start to be pushed out of the region.

Iran will see a nuclear related explosion to one of its 2 reactors this year due to an accident, or sabotage.

The Euro will not fail as it regains a place as a strong international currency in the first half of the year.

A conflict or battle in outer space will occur this year between 2 countries, most likely involving Russia or Iran.

French President Nicolas Sarkozy & wife Carla will have a new son in 2012-2013.

Illness seen around former U.S. Secretary of State, Henry Kissinger this year relating to a heart attack.

In the Philippines, China moves to take over or influence the area, civil war breaks out between gangs or political forces in the Southern region.

You can read more of his predictions HERE
Vicki Monroe is a Maine-based psychic medium.

According to her website: "Vicki Monroe is considered to be one of the world's leading psychic mediums whose gifts go far beyond basic spirit messaging to include spiritual counseling, health and wellness counseling, criminal cold case investigation, and more."
What does Vicki have to say about 2012?
The Red Sox won't make the World Series in 2012, but there's a good chance of it in 2013. And 2012 won't be all that bad for Boston baseball. The spirits see them likely making the Wild Card.

Although the New England Patriots recently clinched its division, the spirits don't see the team making the Super Bowl. The Patriots' defense just isn't strong enough, Monroe said. There might also be a potential problem with a key player.

The year will potentially feature some high-profile breakups, including possible splits between country singers Tim McGraw and his wife, Faith Hill, actor Will Smith and his wife, Jada Pinkett Smith, and actor Ben Affleck and his wife, Jennifer Garner.

Affleck or friend and fellow actor Matt Damon will get heavily involved in politics.

There will be new and easy diagnosis — through saliva testing — of two big forms of cancer.

There will be passage of a new drug that targets the cancer cells in breast cancer, melanoma and other cancers in late stages.

A new land mass will be discovered on Earth or within the sea.

Read other of Vicki's predictions HERE
The Psychic Twins:
I have always been more skeptical of this duo. The only time I ever hear of their 'successes' is after the fact, and they always point to some very obscure reference. But they are famous, so I will list them here anyway.
Terry and Linda Jamison talk about the year 2012 and give a few celebrity predictions on The Tyra Banks Show: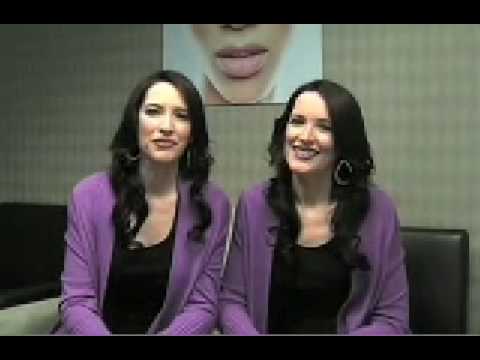 I note they haven't made any public predictions yet of anything of worth….
Sidney Friedman bills himself as 'psychic to the stars'.
He has been on numerous TV shows in the US and has a pretty good 'hit rate'.
Here is what he has to say about 2012:
Jennifer Aniston will get engaged in 2012 or early 2013.

There will be a rash of injuries in the NBA, far more than normal, and especially eye injuries for some reason.

Oprah Winfrey's return to TV with her new show on her OWN network does not boost the network's ratings with any significance.

In North Korea, new leader Kim Jong-un will be Kim Jong-uninspired and Kim Jong-underwhelming. Surprisingly though, by year's end or early 2013, he will be seen enacting several key reforms for his country and also engaging in some talks with outside countries. Also, a mysterious death will occur among the ruling elite. All in all though, North Korea will remain enigmatic, unpredictable and potentially dangerous.

I hope this does not occur, but I have a recurring impression a high-ranking foreign official is held hostage.

Contrary to everything Clooney has stated in the past about this subject, it will be announced that George Clooney will become a father!!!

An unusual bug is found in Brooklyn.

Mysterious unfortunate deaths will occur on a subway system.

Contrary to numerous statements by interpreters of the Mayan calendar and such, the world will NOT end in 2012.

Read more of his predictions HERE
Psychic Nikki is another self-styled 'Psychic to the Stars'. She is Toronto based and claims to be an audient clairvoyant.
Absolutely zero of her predictions listed on this site for the past year came true.
Will 2012 be better for her?
Earthquake in Mexico City destroying most of the city.

Major breakthrough in the cure for breast cancer.

Giant earthquake in California.

More solar flares disrupting communications worldwide.

Problems in Lebanon, possible attacks or uprisings, and Beirut on fire.

Animals and birds, wild and domestic, will attack people leading up to the end of 2012.

A theatre in Dublin, Ireland, will burn to the ground.

An earthquake in Cardiff, Wales.

Earthquakes in Ontario, Quebec, and the Niagara Escarpment.

Major earthquakes in Washington, Oregon, British Columbia and Alaska.

Another major earthquake in Japan where parts of Japan fall into the sea.

Giant prehistoric Sea Monsters under the sea.

Danger around President Obama.

A past US President will pass.

Major UFO sightings all over the world.

A possible landing of a space ship.

Iran and Israel will attack each other.

To keep tabs on other predictions, check out her page HERE
Craig Hamilton-Parker together with Jane Hamilton-Parker form the self-styled 'Britain's Best Psychic Couple'.
Their hit rate from the listed predictions on this site for last year was not too good.
Can they do better this time round?
New Revolution in China

Obama Falls from power

Vesuvius Eruption

Right Wing resurgence as European Union falls apart.

Iranian Nuclear Plant Destroyed

Read more of Craig's predictions HERE
And finally, we have a new in-house contender to challenge Blair Robertson.
Psychic James is an intuitive psychic who receives 'flashes' about future events. Here is his top predictions for 2012:
Nelson Mandela will fall gravely ill. I see much darkness and fear that this illness will be his last.

Pope Benedict's health will also suffer which will prompt speculation that he will resign as Pope – a first in many years. He will however hang on through to 2013.

Another earthquake will strike New Zealand – much bigger than the Christchurch earthquake. There will be great devastation and loss of life. A tsunami will also threaten Australia and several island nations.

A possible extinct life-form will be discovered on Mars.

President Obama will win a second term in office. He will use this second term to greatly restrict freedoms in the US which will prompt Texas to threaten secession (Not necessarily in only 2012).

There will be no war with Iran this year. They will however experience another explosion in their nuclear facility. It is unclear whether this is accidental or deliberate.

Trouble with Iran will escalate with the US presence in the gulf. The Strait of Hormuz will be closed for a period of time, but will re-open.

A scandal involving Justin Bieber will take place in the second half of the year.

China's economy will continue to grow. There will be a crackdown later in the year in a region, possibly in the Xinjiang Autonomous Region, which will spawn an ongoing civil disobedience in the area.

A terror attack will take place during or close to the London Olympics. A type of 'dirty' weapon will be used, but the effects will not be too serious. The attack will be blamed on Islamist fanatics with links to Iran. This will be disinformation.

A massive solar storm will take place at the end of the year which will cause major problems with electric systems. The east coast of the US will be affected badly, as well as communications and air travel.

Another massive volcanic eruption will cause serious problems with air travel once again. This will take place possibly in Europe.

Zsa Zsa Gabor will pass away this year.

North Korea's new leader, Kim Jong-Un will surprise people by beginning to court the West – but not until late in the year.
Psychic James will be proving further predictions here as they happen!
Related Reading:
Prophecy
Cycles: The Science of Prediction